Kestrel are market leaders in the shipping, handling & management of Energy Sector projects & components.
Serving both the rapidly expanding Renewable Industries such as Wind, Solar & Wave, as well as traditional technologies such as Oil & Gas, Nuclear, & other Power generating technologies. Our Global Reach and Local Focus make Kestrel a logical choice to manage both your current and future requirements.
From a 30 Kilo parcel, to a 350t transformer, a single tower section to complete windfarm development logistics, Kestrel have you covered.
From the United Kingdom & Ireland, to the shores of West Africa, the Caribbean & the America's, Kestrel's many years of experience provides OEMs, Project Managers, Shipping Lines, Freight Forwarders & Transport Companies with an unparalleled range of services including
Ocean Chartering

River & Inland Craft Chartering

Barges, Shearlegs, & Specialist Craft
Ships Agency

Cargo Handling + Stevedoring Management & Supervision

Facility Management
Cargo Quality Control/Inspection

Customs Clearance

Air, Road & Sea Transport
With dedicated Project Managers, supported by shipping & logistics teams in multiple countries, Kestrel offers a one stop shop to fulfil the needs of today's complex Energy Sector Logistics Projects needs.
Get in touch with any queries or requests via email: renewables@kestrel.com or call our UK offices on +44 1482 235440

Oil And Gas
Kestrel are one of the UKs leading Oil & Gas Shipping & Port Services providers, representing Shipping Lines to West Africa, Guyana, Trinidad & Tobago the USA and beyond.
The UK Port Operations Team handle vessel & cargo operations at Ports across Scotland & England from Cable Reels & Pipe to major projects cargoes, such as the ships agency, receiving and co-ordinating floating crane lifting and installing an accommodation unit for an oil rig.
The Marine Husbandry Team also supply Ships Spares, Crew Change & other Vessel support services.
Other Sectors
Cabling
Across the UK, from Ports such as Newcastle, Nigg, Invergordon, Rosyth, Dundee, Hartlepool & other major cable reel hubs.
Kestrels Marine Team are regularly attending Cable Vessels & Cargoes for Charterers, Freight Forwarder, Shipping Lines and Cargo Owners
Nuclear
Kestrel's experienced specialist agency team are well versed in the Port Handling of Sensitive Class 7 Cargoes ranging from Containerised Reprosessing Material to Large Power Station Components and recently Handled the Receiving & Loading Port Operations at Load Port and Chartered a dedicated vessel for the Shipment of this very sensitive cargo to Scrabster destined for Dounreay Power Station.
Solar
Solar is rapidly becoming a major contributor to the Grid, and in some countries now provides significant alternative energy supply.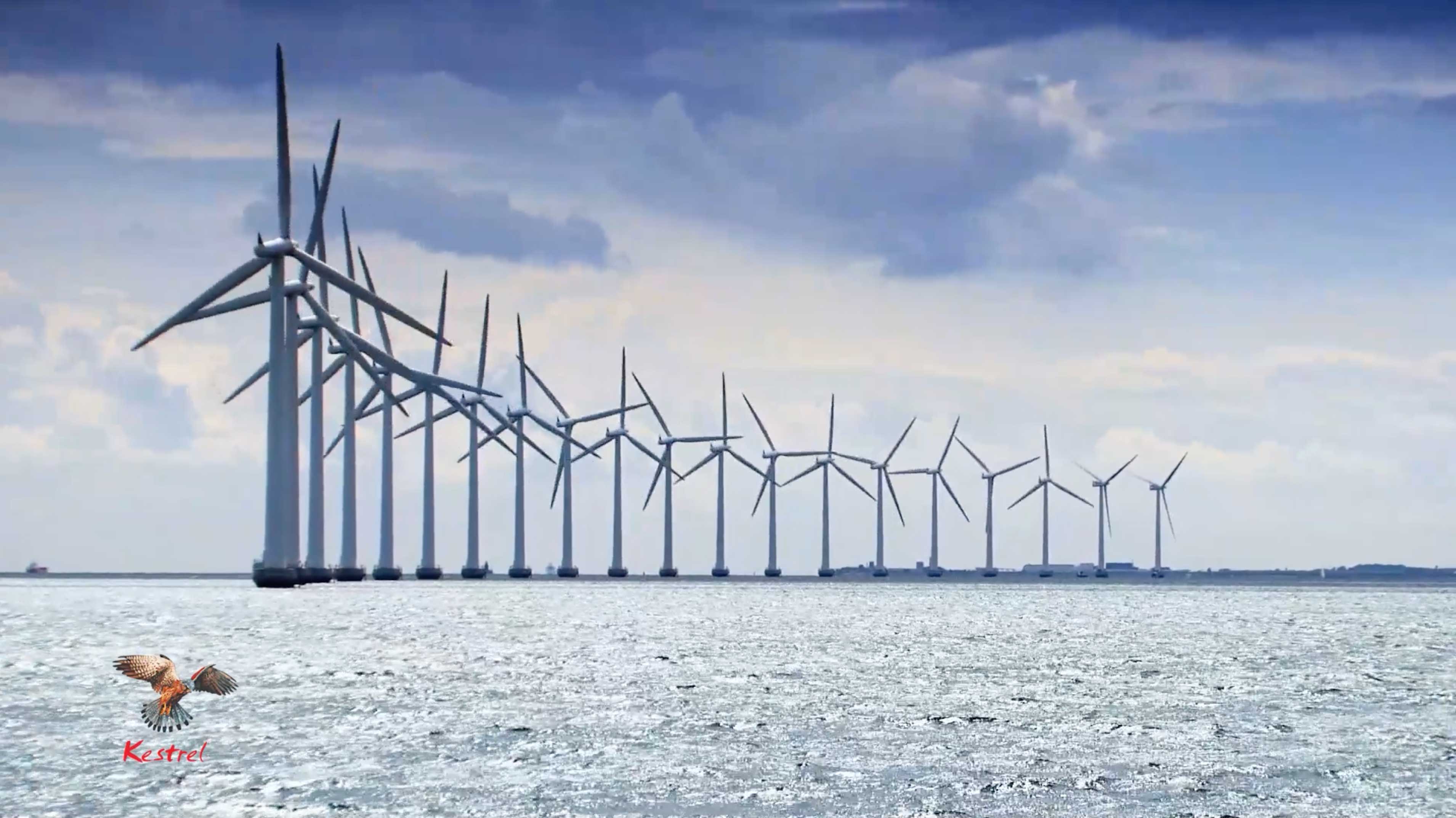 Transmission Networks
Kestrel are one of the UK's Leading Port Agents in the handling of heavy transformers and other transmission related Equipment, be it for the UK's ever expanding Wind Energy Network, or the National Grid itself.
Having previously acted for similar port operations from the North of Scotland to the South of England, one project we handled saw three heavylift Vessels call at the Port of Dover, with Kestrel being responsible for all Vessel Operations & co-ordinating the discharge from the vessel to specialist transport equipment.
Siemens supplied four 400 kV HVDC transformers of 315 megavolt amperes (MVA), on behalf of the British grid operator National Grid. weighing approximately 333t each (shipping weight) for the Cross-Channel link with an efficient 2,000 MW power transmission link between France and the UK which now supplies up to 3 million homes with electricity. The grid operator has replaced the old transformers at Sellindge in the high-voltage direct-current (HVDC) cross-channel link. The new transformers are quieter, have lower transmission losses and will significantly improve the system's reliability. The HVDC link connects France and England and makes it possible to efficiently exchange energy in both directions.
Renewables
Biomass & Alternative Fuels
Kestrel provided Ship & Port services to numerous heavylift vessels delivering mega components for the MGT Tees Renewables Energy Plant, co-ordinating the specialist discharge with Port Stevedores & Receivers.
Floating Wind
Floating wind represents the next frontier in the UK's green growth story, with the UK Government already committing to 1GW of floating wind by 2030. Kestrel actively participate in all aspects of the Wind Industry in all its guises.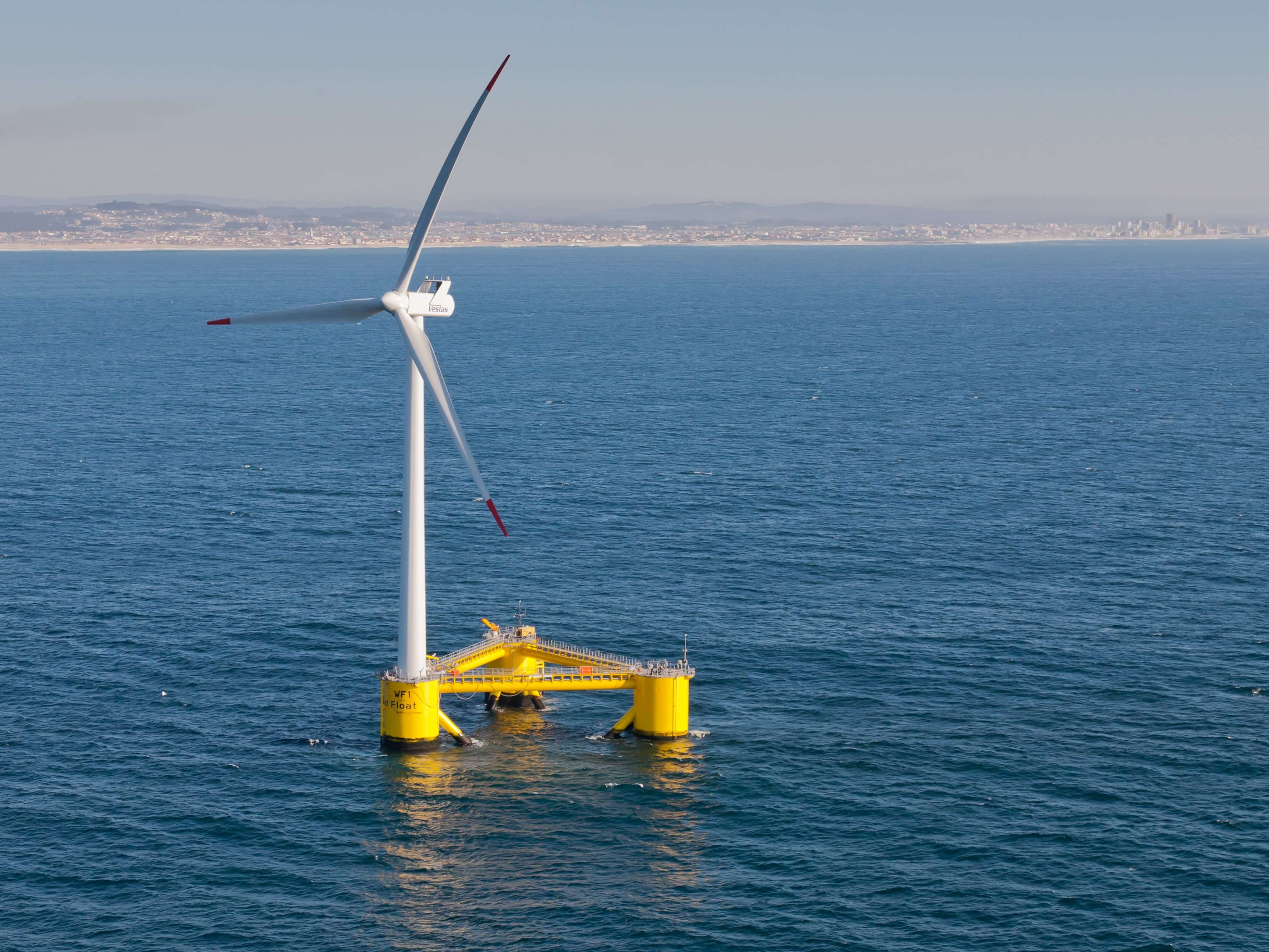 Photo credit: https://commons.wikimedia.org/w/index.php?curid=22868578
Hydrogen & Decarbonisation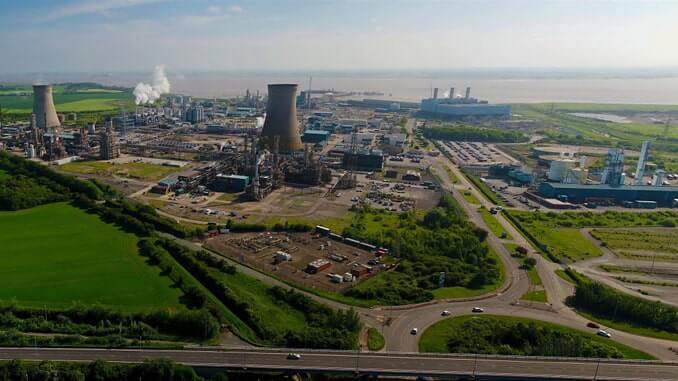 Saltend Chemicals Park (photo: px Group) Taken from Internet
The world's first hydrogen-fuelled power station is to be built in the Humber region as part of plans to make the area the "centre of the UK's decarbonisation strategy".
Two low-carbon stations will be developed at Keadby in Scunthorpe, replacing older carbon-based stations in a move that is expected to create thousands of green jobs for the region.
The plants, known as Keadby 3 and Keadby Hydrogen, will be built by Equinor and SSE Thermal will comprise of the first of the U.K. power stations with carbon capture and storage technology.
The plans are part of the UK's commitment to becoming net-zero carbon by 2050.
In addition As part of the Zero Carbon Humber ambition, the Hydrogen to Humber Saltend (H2H Saltend) project is a fitting way to launch the decarbonisation of the region. Anchored at Saltend Chemicals Park, a cluster of world-class chemicals and renewable energy businesses, H2H Saltend will facilitate the deployment of infrastructure for blue hydrogen and CO 2
Kestrel's Humber Office are already actively participating in the early stage opportunities for these exciting new developments as well as others across the UK.
Offshore Wind
Kestrel provide Port & Shipping services to Forwarders, Cargo Agents, Charterers, Ship Owners & Cargo Owners acrosss the United Kingdom and handle routinely shipments for the Offshore Wind Industry.
Clients can choose from Pure Ships Agency to Complete Port Project Management
Onshore Wind
With a dedicated specialist port team operating in person at every vessel discharge, at every port, backed up by a proven cargo administration team, Kestrel are one of the UK & Ireland's leading Port Services providers to the Onshore Wind Sector providing a one stop solution from Ships Hold to Port Gate (& Beyond!), We can even Customs Clear it for you too!
Wave And Tidal
As with other Renewable Industries, Kestrel can support the Wave & Tidal Industries with all Logistical and Shipping activity Globally.